Mavic Air 2 Mini 2 2.4Ghz Yagi Antenna Signal Booster

STARTRC Mavic Air 2 Signal Booster Yagi Antenna Range Amplifier For DJI Mini 2 Mavic Air 2 Controller Signal Extender 2.4Ghz
Brand: STARTRC

Features: Can increase the signal

Weight: 12g
Size:72*65mm

Material: ABS+Prue aluminum
Suitable for:Mavic Air 2 / Mini 2


Product List: Yagi-Uda antenna*1.


1.STARTRC Mavic Air 2 Yagi antenna signal booster (2.4GHZ)
2.Suitable for Mavic Air 2

3.Signal is everything, aerial photography is no longer NG

4.Enhance antenna signal and extend remote control distance. 

5.By concentrating the RF signals together, it is like adding a reflector to the bulb, which could illuminate farther, the external Yagi antenna could make the signal more concentrated, and naturally you also could fly more farther!

6.Yagi-Uda antenna principle

7.Reduce accidents and make flying safer

8.The signal is obviously enhanced when remote controller is attached to the Yagi-UDA antenna, and the remote controller signal has better directivity. The antenna also has some anti-interference ability.

9.stronger and more stable signal help reduce the crash chance or other risks.On the same signal interference intensity of the flight environment, the flight distance could be increased by 50-500 meters.The real-time image transmitted is clearer and stable.
10.at an altitude of nearly 500 meters,,the signal is still strong.

11.Made of ABS and aluminum

12.With anodic oxidation treatment, it has nice looking and has better wear resistance and corrosion resistance.

13.When remote controller attaches the Yagi antenna, the signal will have unidirectional directivity. The antenna shall be pointed toward the controlled drone. Don't obstruct remote controller, or fly in areas with strong interference.

14.Compact size, easy to carry .

15.Only 9g, easy for carrying or storing.

16.Easy to use, no tedious steps required

17.Easy to install and disassemble, no need to change the control, plug and use in any time, non-destructive installation design, do not worry about damaging the remote control.

18.Take out the Mavic air 2 remote control and unfold it.

19.Align the Yagi antenna with the lower end of the remote control antenna assembly and buckle up with a little force. The dots inside the Yagi antenna are aligned with the slot of the remote control antenna assembly.

20.Also on the other side, align the Yagi antenna with the lower end of the remote control antenna assembly and buckle up with a little force.

21.Finally, connect your phone.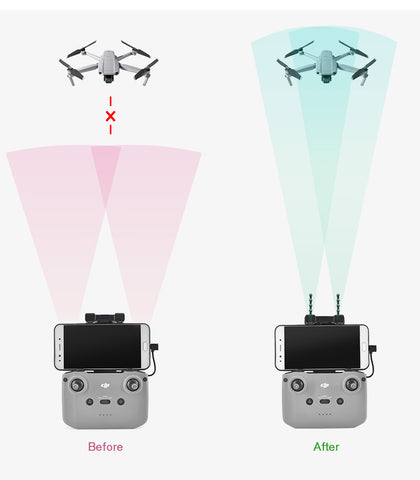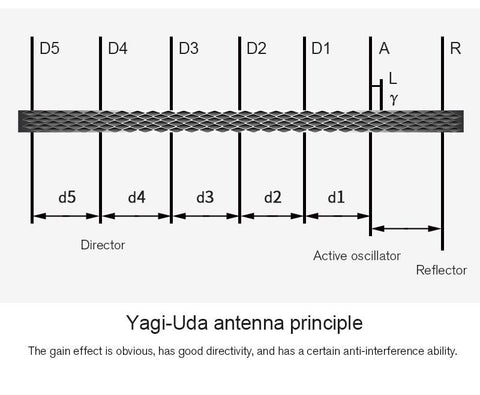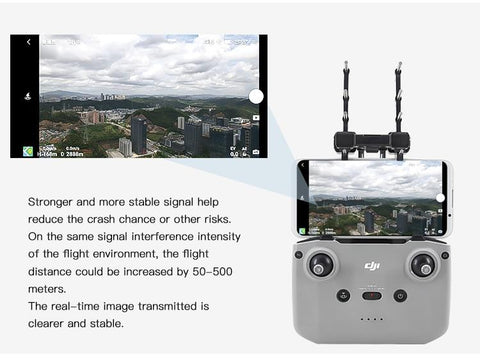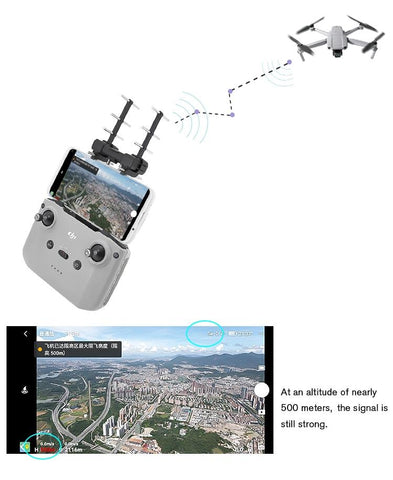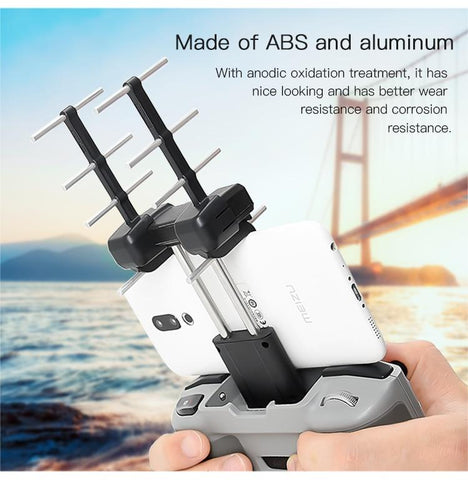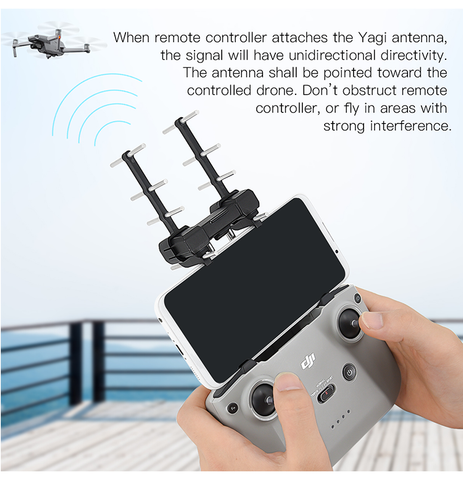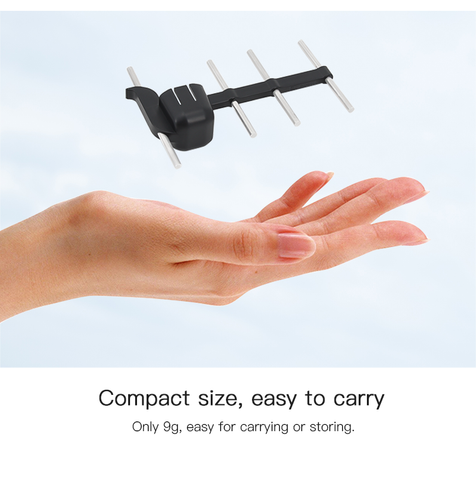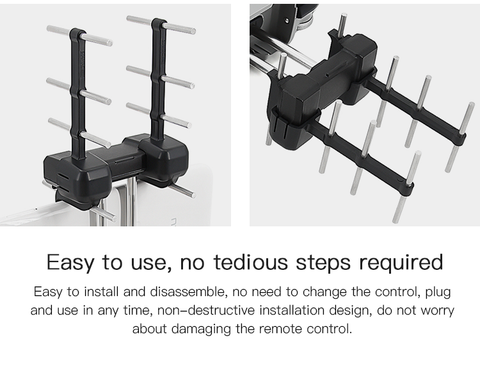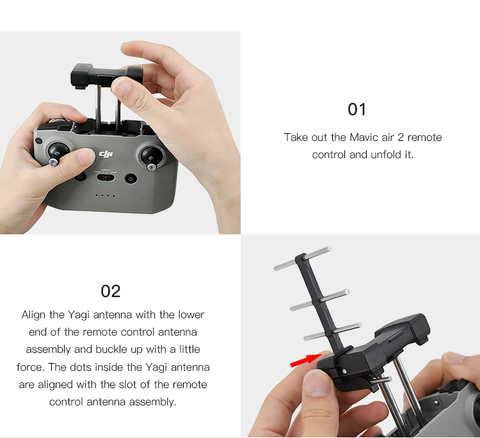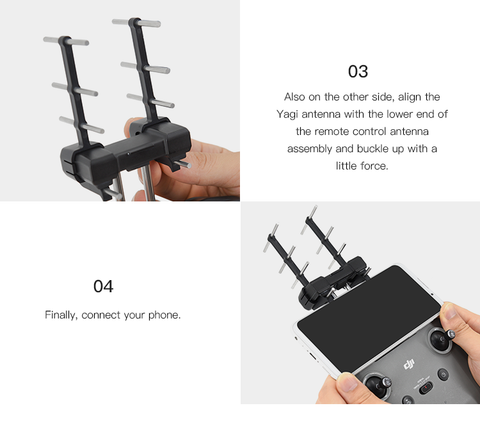 ---
We Also Recommend
Liquid error (templates/product line 7): Could not find asset snippets/addthis.liquid